​If you feel like you need to grow your hair out but don't have enough time before the wedding, we recommend wearing extensions.
They are not just beneficial for length, but also for fullness and hold. If your hair is fine or you just want to add some body to your look, extensions are a great option.
"SHORT TO LONG" EXTENSIONS
Updo's use track hair, which is human hair that is bobby pinned in, and easily removed when you take your style out. This method is less expensive and can be done the day of your event. The hair itself will be purchased starting at $90. Price depends on desired length and color. ​ These extensions can be easily applied, removed, and reused after your event.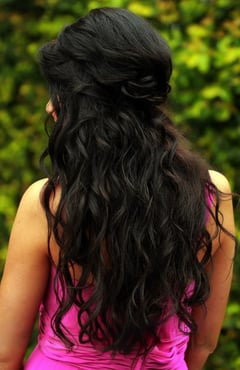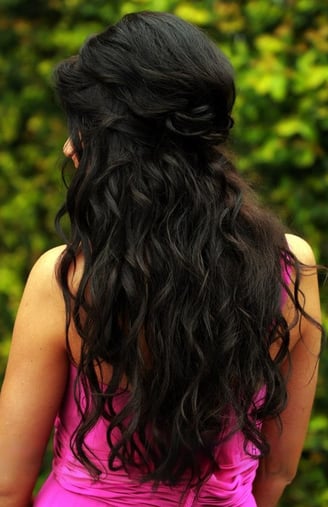 This method is more expensive, but lasts for months and is completely natural looking. This process starts at $850 and takes up to 3 hours for the initial application. If you wish to maintain your extensions, you will need to get them redone about every 3 months. This method requires a separate appointment before your event.